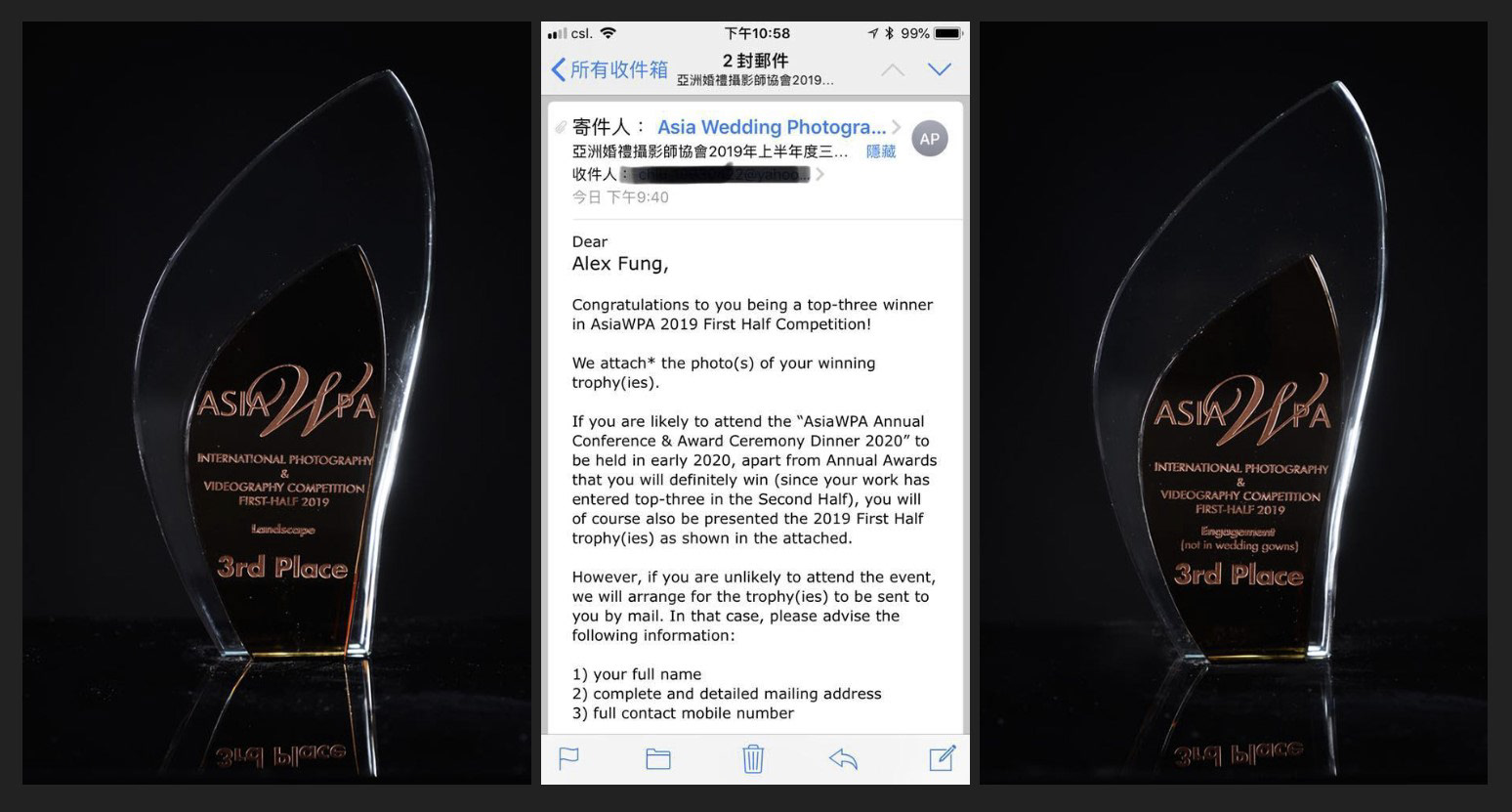 剛收到由AsiaWPA 發出的電郵,
教早前在AsiaWPA婚禮攝影比賽,贏得的兩個攝影組別第三名獎座已經做好。
能夠在今屆破紀錄的四千多張相當中脫穎而出,得到兩個第三名實在非常感謝評審們對我的肯定。
同時印證我這些年在婚禮攝影上的努力沒有白費,見到自己兩個新做好的獎座實在非常興奮。
獎項將於年度鋒會上在台上領取,期待年度峰會可以見到大家!
感謝 AsiaWPA !
Just received an email from AsiaWPA,
Took the third place of the two photography arwards won in the AsiaWPA wedding photography competition earlier.
Being able to stand out in this record-breaking more than 4,000 pieces, and getting two third places is really very grateful to the judges for their affirmation.
At the same time, I have proved that my efforts in wedding photography have not been in vain. 
I am very excited to see my two new trophies.
The awards will be collected on the stage at the annual summit, and we look forward to seeing you at the annual summit!
Thanks to AsiaWPA!